Are you planning a digital marketing campaign but not sure how to make it stand out from the rest? If so, you're not alone. With so many businesses competing for attention online, it can be difficult to know where to start. Don't worry! In this blog post, we'll share five ways you can improve your digital marketing campaign. We'll cover everything you need to know to get started. So what are you waiting for? Let's get started!
1. Create measurable KPIs
Create measurable KPIs: Without measuring your success, you will never know if your campaign is truly effective. Key performance indicators (KPIs) help you track progress and identify areas for improvement. When setting KPIs, be sure to make them specific, achievable, relevant, and time-bound.

Engage your audience: Simply creating content is not enough—you need to actively promote it to reach your target audience. Use social media, email marketing, and other outreach channels to get your message in front of potential customers.

Create a strong call to action: Your content should always have a purpose, and that purpose should be clear to your audience. Include a strong call to action (CTA) that encourages readers to take the next step, whether that's signing up for your newsletter or making a purchase.

Test and optimize: No matter how well you think you've planned your campaign, there's always room for improvement. A/B testing allows you to try different versions of your content to see what works best with your audience. Regularly evaluating and tweaking your campaign will help ensure its continued success.
2. Hire the right talent
When it comes to your digital marketing campaign, one of the most important things you can do is hire the right talent. Whether its SEO growth, PR, or content marketing, the right team will be able to help you create and execute a plan that meets your specific goals and objectives. Here are a few tips for finding and hiring the best talent:
Define your needs. Before you start your search, take some time to think about what you need from your team. What skills and experience are necessary? What kind of personality would fit well with your company culture? Once you have a good idea of what you're looking for, you'll be able to more effectively target your search.

Use multiple channels. Don't just post a job listing on one site and call it a day. Get creative in your recruiting efforts by using multiple channels. Post on job boards, reach out to professional networks, and use social media to spread the word about open positions at your company.

Screen candidates carefully. When you receive applications or resumes, take the time to screen candidates carefully. In addition to reviewing qualifications, conduct phone or video interviews to get a better sense of each person's personality and communication style.

Make an offer they can't refuse. Once you've found the perfect candidate, make them an offer they can't refuse. In addition to offering a competitive salary, consider other perks like flexible hours, telecommuting options, or additional vacation days.
3. Use CRMs and project management software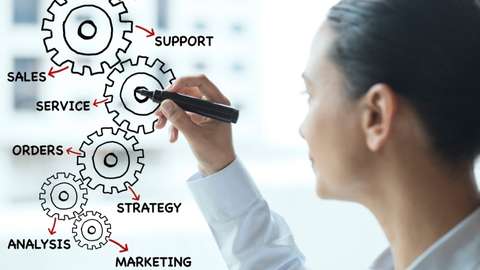 When it comes to digital marketing, there are a lot of moving parts. From your website to your social media platforms, you need to be organized in order to run a successful campaign. This is where CRMs and project management software come in handy.
With a CRM, you can keep track of your leads and customers. You can see what content they've interacted with, what products they're interested in, and more. This information is valuable when it comes to crafting targeted marketing campaigns.
Project management software is also essential for digital marketing success. This type of software can help you manage deadlines, track progress, and collaborate with team members. It's a crucial tool for keeping your campaign on track and ensuring that all the pieces come together seamlessly.
4. Get a second opinion
When it comes to your digital marketing campaign, don't be afraid to get a second opinion. There are a lot of moving parts to a successful campaign, and it can be helpful to get an objective perspective on how everything is coming together.
A second opinion can also be helpful if you're not seeing the results you want from your campaign. It's possible that you're missing something or that there's a better way to approach your digital marketing strategy. Getting feedback from someone else can help you get back on track and make the most of your campaign.
5. Work with a digital marketing agency
There are many benefits of working with a digital marketing agency. First, an agency has the resources and expertise to develop and execute a comprehensive digital marketing campaign. They can also provide insights and guidance on what's working and what's not, so you can make necessary adjustments to improve your results.
Another advantage of partnering with an agency is that they can help you save time and money by managing all aspects of your campaign, from planning and strategy to execution and analysis. This way, you can focus on running your business while they take care of the details.
Finally, working with an experienced digital marketing agency gives you access to a team of professionals who are up-to-date on the latest trends and best practices. They can provide valuable insights and recommendations that can help you stay ahead of the competition. You can streamline your marketing efforts by reaching out to one of the top marketing for IT companies.