Case Study: Rh!noX - (BinaryX)
Rh!noX is derived from Rhinos, with renowned artists utilizing and matching a unique algorithm and original art. Creating 10000 Rh!noX NFTs that are different and highly distinguishable. Rh!noX is separated into categories through different accessories, facial features, and backgrounds, with varying rarities.

In addition to its artistic and Gamefi value, Rh!noX will also have a strong use value in the Web3 space. It is a credit system, as Rh!noX Soulbound token progress through various levels of on-chain activity, their credit score will also increase in tandem, allowing holders to reap the rights and benefits that come with it.
Attract a Large Number of Investors and Gamers
Generate a Buzz on YouTube and Twitter
As a PR and marketing agency, our primary goal is to help our clients achieve success through effective marketing strategies. We believe that in order to achieve this, it is important to first understand our clients' goals, their target audience, and their unique value proposition. By doing so, we can create customized marketing plans that are tailored to our clients' specific needs and objectives.

When RH!noX approached us to develop a marketing strategy, we recognized the unique potential of their platform and the challenges they faced in converting gamers from their previous projects into investors and collectors of their new NFT project. To address this challenge, we designed a comprehensive marketing plan that focused on creating educational content in the form of video reviews and news articles to raise awareness and attract users.

By providing users with information about the platform's features, advantages, and potential use cases, we were able to incentivize education and create a community of informed users who were excited to get a hold of their unique NFT. This approach not only helped RH!noX to increase their user engagement and retention, but also to establish their brand as a thought leader in the industry.
Proleo.io developed a comprehensive marketing strategy that included a top-tier PR package and an extensive influencer campaign on YouTube and Twitter. The PR package included press releases, media outreach, and interviews with top-tier publications in the blockchain and tech industries. Proleo.io worked closely with Rh!noX to develop a strong brand narrative that emphasized the company's unique features and benefits.

Proleo.io also designed an extensive influencer campaign on YouTube and Twitter. The campaign included partnerships with leading influencers in the blockchain and tech industries who had a large following on both platforms. Proleo.io worked closely with the influencers to create engaging and informative content in 14 different languages that showcased Rh!noX's unique features and benefits. This helped put more eyes on the project from all over the world.

In addition to creating educational content to engage with RH!noX's target audience, we also recognized the importance of social media promotion in amplifying the reach and impact of the marketing campaign. We utilized various social media platforms, including Twitter, to promote RH!noX's brand and drive traffic to their website.
Through these efforts, Proleo.io was able to achieve significant results for RH!noX NFT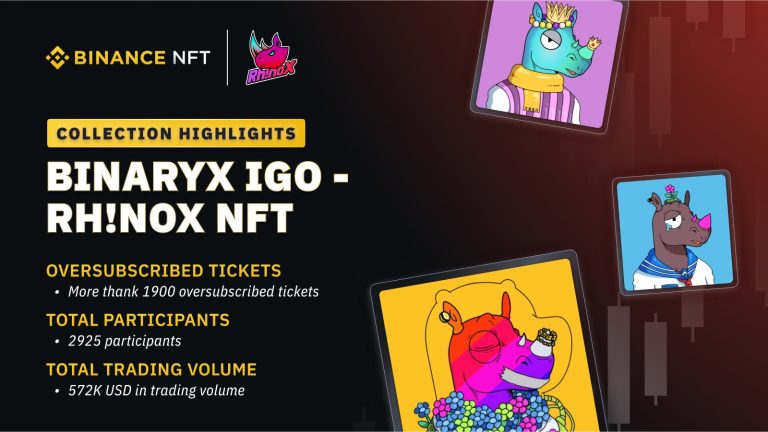 – Successful sale on Binance NFT for the first 2000 NFTs. (Tweet)
– The most trading collection Binance. (Tweet)
 – The project sold out in five hours in a dutch auction at 9 BNX, 8000 pieces around 10 millions USD. (Tweet)
– Substantial growth on Twitter in terms of followers and engagement.  
The results of the campaign were outstanding. The PR package generated significant interest and coverage in top-tier publications in the blockchain and tech industries. Rh!noX was featured in Cointelegraph, Yahoo, NFT Evening, NewsBTC, and several other leading publications, establishing the company as a leading player in the NFT and blockchain industry. The influencer campaign on YouTube and Twitter generated over 2 million views and 500,000 engagements, attracting a large number of potential investors to the platform.
In conclusion, Proleo.io's commitment to its data-driven approach is a key factor in its success in delivering top-tier marketing solutions for its clients. By continuously monitoring and optimizing its strategies, the agency is able to achieve superior results and help its clients achieve their marketing objectives.
Twitter Followers Acquired
""Proleo.io delivered exactly what they promised and the results were amazing! Their team is highly skilled and professional, and we would highly recommend their services."