VaporDEX is a decentralized exchange whose core principle is rewarding the community. In addition to the basic features of swapping, staking, and bridging across the platform, it intends to engage in multiple collaborations that will enhance user experience and help users generate more savings from their investments than other exchanges presently in the market.

VaporDEX is built on Avalanche and will also be multichain in the future. Beyond VaporDEX, the VaporFi team is building a holistic ecosystem of decentralized solutions to bring massive and differentiated value to Avalanche.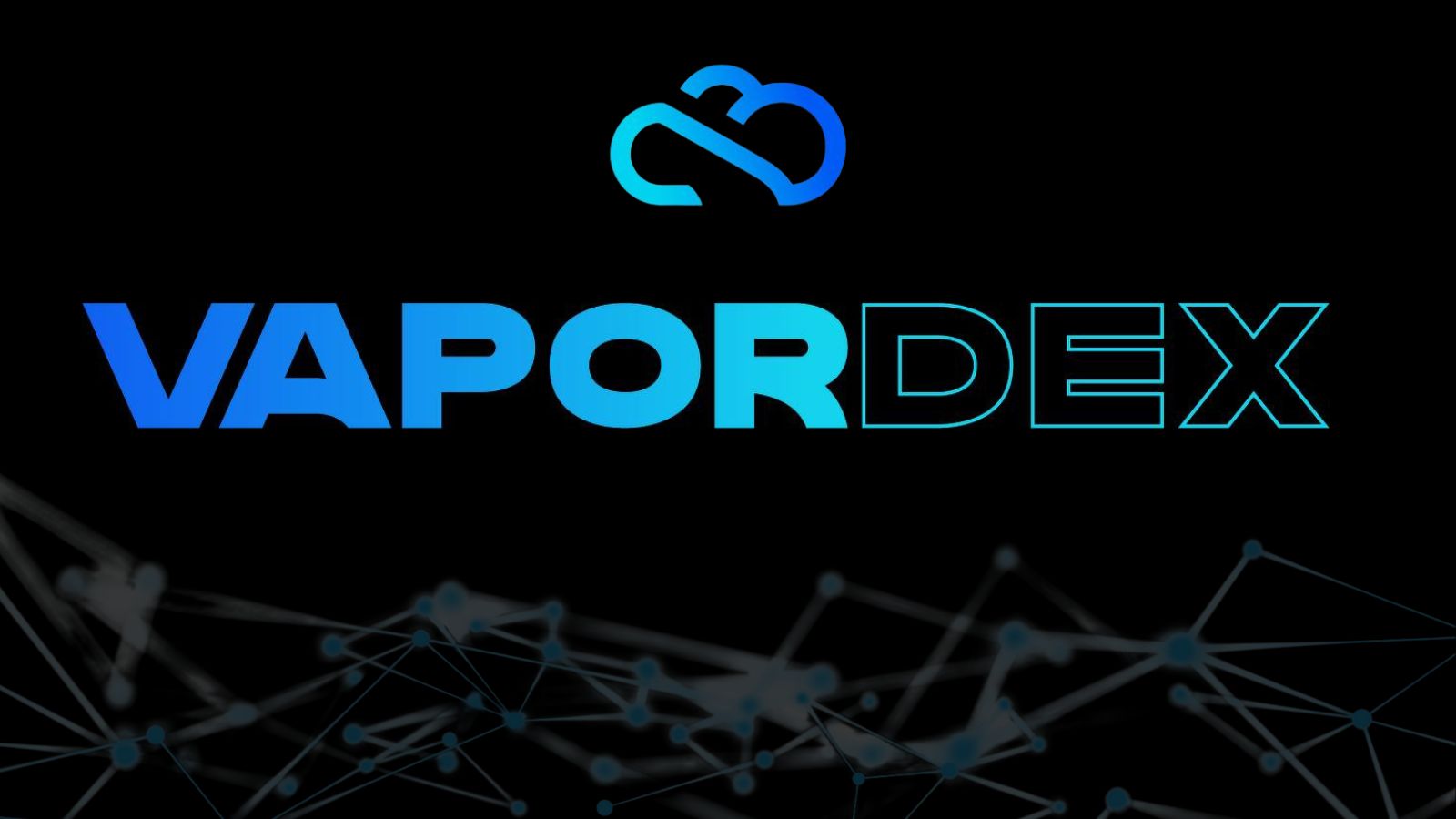 Increase Their Brand Awareness
Position It as a Leading DEX Platform in the Industry
Increase Exposure and Establish Credibility.
To help our clients, we strive to gain a thorough understanding of their objectives, target audience, and unique selling proposition. With this valuable insight, we develop personalized marketing plans that are precisely tailored to meet our clients' individual needs and goals.

VaporDEX was struggling to gain visibility and reach its target audience despite its innovative and incentivizing features. This is a common challenge faced by many new DeFi platforms as the market is highly competitive and saturated with new players. To overcome this challenge, VaporDEX recognized the need to raise their brand awareness and credibility among its target audience.

In response to this challenge, VaporDEX approached Proleo.io. As a PR agency, we specialize in helping businesses make meaningful audience connections through strategic PR campaigns. The goal was to increase VaporDEX's visibility among its target audience and position it as a leading decentralized exchange platform in the industry.
Proleo.io started by conducting extensive research on the decentralized exchange industry, analyzing market trends, and identifying VaporDEX's target audience. They then created a comprehensive PR and marketing plan that would demonstrates the importance of incorporating social media promotion into a PR strategy in order to amplify the reach and impact of the campaign.

Proleo.io started by reaching out to various media outlets, including well-known industry publications and news sites, to feature VaporDEX's innovative features and unique user experience. They also created and distributed press releases to announce new product launches, company updates, and other newsworthy events. Proleo.io executed their PR plan by leveraging their relationships with media outlets and industry experts.

Proleo.io also developed a social media strategy to increase VaporDEX's visibility and engagement on Twitter. We believe that utilizing social media to promote our clients is very important to increase the reach of our PR efforts and bring more eyes to the articles published.

Through these efforts, Proleo.io was able to achieve significant results for VaporDEX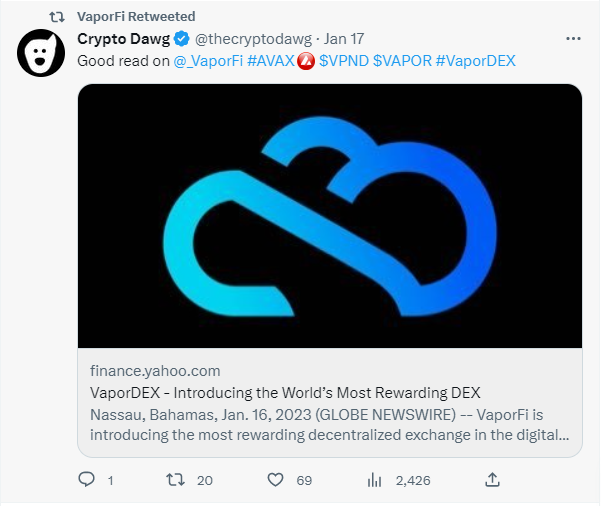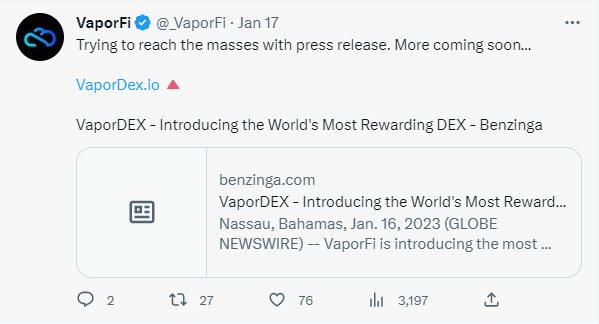 Proleo.io's strategic PR campaign resulted in significant success for VaporDEX. The media outreach secured placements in over 50 industry publications and blogs, some of these placements were in several high-profile publications, including Yahoo.com, Business2Community.com, Cryptonews.com, Techbullion.com, Publish0x.com, among many others. The press releases distributed by Proleo.io were picked up by several media outlets, resulting in hundreds of thousands of impressions and increased brand visibility and credibility.
Proleo.io's data-driven approach analyzes data to develop customized marketing plans tailored to clients' objectives. With a focus on innovation and creativity, the agency delivers exceptional marketing solutions that help clients stand out in their industries.
Organic and Paid Media Placement
"We have been in contact for a couple of weeks discussing our PR campaign. They were accommodating and very helpful. Everything was done in a timely manner. Thanks Proleo.io"