Medium is a great blogging platform with a lot of features that can be very useful for your blockchain project. In this blog post, we will explore some tips on how to use Medium for blogging efficiently on your blockchain project. We will cover topics such as creating engaging content, using images and infographics, and promoting your blog posts. 
Interact With Readers
If you're looking to use Medium to promote your blockchain project, there are a few things you can do to make sure you're getting the most out of the platform. For one, interact with your readers as much as possible. Respond to comments and questions, and start discussions on relevant topics. This will not only help build a community around your project, but it will also show that you're involved and invested in what you're doing.
Another tip is to take advantage of Medium's various features. For example, you can use the tags function to categorize your posts and make them more easily searchable. You can also use the highlighting feature to draw attention to important passages in your articles. And if you want to get more eyes on your work, consider writing guest posts for other people's blogs or publications.
By following these tips, you can make sure that you're using Medium effectively to promote your blockchain project. 
Submit Your Articles to Relevant Publications
To get your project in front of a relevant audience, one of the best ways to do so is to submit some of your important medium articles to relevant crypto publications. This will help you to reach a wider audience and build up your credibility as an authority in the space.
When submitting articles, be sure to target publications that are likely to be interested in your project. For example, if you're working on a new cryptocurrency, submitting it to a publication that covers crypto news, fintech, etc. would be a good idea. Make sure to read the publication's submission guidelines before sending in your article.
Once your article is published, don't forget to share it on social media and other online platforms and add the links to your medium article. This will help to amplify its reach and ensure that more people see it.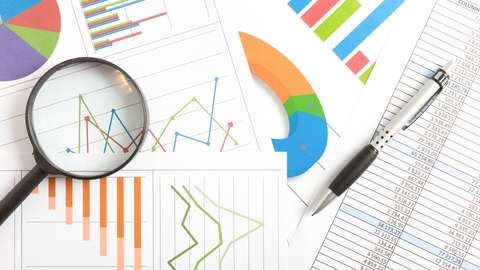 Use Analytics to Get Insights
If you're running a blockchain project, then you need to be using analytics to get insights into your audience and how they're engaging with your content.
There are a few different ways to do this. The first is to use Google Analytics. This will give you a ton of data about your readers, including where they're from, what devices they're using, how long they stay on your site, and what pages they visit.
Another way to get insights is through Medium's own analytics tools. These can show you things like what posts are being read the most, who is sharing your content, and what topics are trending.
Finally, don't forget to ask your readers for feedback directly. This can be done through surveys or comment sections on your blog. Getting direct input from your audience is the best way to improve your content and make sure it's truly helpful for them.
Get a Custom Medium URL
Having a custom URL for your Medium blog can make it look more professional and help you promote your brand. You can get a custom URL by signing up for a paid account with Medium. Once you have a paid account, you can go to your settings and select the option to create a custom URL.
Optimize for SEO
If you want to make sure your articles are being seen by the right people, and potential investors or customers for your project, then you need to optimize your content for search engine optimization (SEO), If you don't have enough SEO expertise, a good SEO consultant can help you with that. Here are some SEO tips you need to implement:
Use keyword-rich titles and descriptions.
Make sure your title includes relevant keywords for your article so that it shows up in search engine results. Similarly, use keywords throughout your article, including in the description field when you're uploading it onto Medium. This will help potential readers find your content more easily.
Structure your articles for easy scanning.
People generally don't read online articles word for word; they scan them quickly to see if they're relevant to what they're looking for. So make sure your articles are structured in a way that makes them easy to scan. Use headlines and subheadings to break up the text, and highlight key points with bullet points or lists.
Link Your Website, and Social Media Channels
If you want to use Medium for blogging about your blockchain project, it's important to link your website and social media channels. This will help you build a following and get more traffic to your blog.
Here are some tips on how to link your website and social media channels:
Use social media buttons on your blog.
Make sure to add social media buttons to your blog so that readers can easily share your content on their channels. You can find free social media button sets online.
Share each new post on social media.
Be sure to share each new post on social media, with a link back to your blog. This will help drive traffic back to your site and increase the reach of your content.
Use keywords in your posts and titles.
Use relevant keywords in your posts and titles so that people searching for information about your blockchain project can easily find your content. This will help you get more traffic from search engines like Google.
Add Visuals
When it comes to blockchain projects, Medium can be a powerful tool for getting your message out there. But as with any platform, there are certain best practices to follow in order to make the most of it.
Here are some tips on how to use Medium effectively for your blockchain project:
Use images and infographics to break up your text and add visual interest.

Use tags wisely to ensure that your content is being seen by the right people.

Take advantage of Medium's native advertising options to get your content in front of more eyeballs.

Make use of Medium's stats and analytics tools to track your progress and see what's working well.
By following these tips, you can make sure that you're using Medium to its fullest potential and reach the widest audience possible for your blockchain project.