Imagine a world where money isn't coins or paper but secret codes, like a super-secret password only a few people know. That's the world of cryptocurrencies!
The Crypto industry is a gigantic and fertile ground, a disruptive technology with a blend of innovation and creativity.
While there are no seas without a sailor, there are prominent and great innovators, with raw ingenuity and passion to explore the fertile soil of the crypto industry to birth new ideas. These top 10 personalities transforming the crypto landscape are more like superheroes—each one has their own special power. Tech Experts, investors, Programmers, and influential figures in the world of economy and politics. 
With a market capitalization of $1.39 trillion, the crypto industry has become a force in the world of economy and finance. 
Let's meet these exceptional individuals as we learn how their innovation has shaped this new industry! 
Top 10 Personalities Transforming the Crypto Landscape: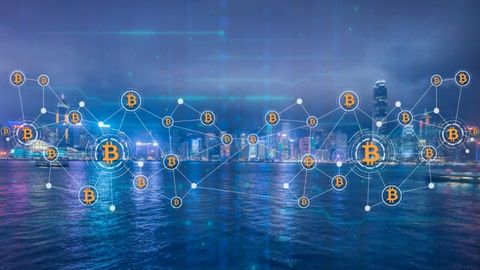 Vitalik Buterin: Co-founder of Ethereum and Cryptocurrency Pioneer. 
His prominence as Ethereum's co-founder and his foundational contributions to the blockchain sphere are unparalleled.
At a mere 19 years old, Buterin's publication of the Ethereum whitepaper introduced a scripting language to enable app development on Bitcoin's blockchain. This visionary move laid the groundwork for Ethereum's evolution into the world's second-largest cryptocurrency with a market capitalization of  $244 Billion.
Ethereum also is the largest Blockchain that runs the most DeFi,  NFTs, and Decentralized Applications(dApp).
Buterin remains a prolific figure in the crypto space, notably active in Ethereum's transition to its 2.0 phase. His visionary stance and philanthropic donation of $1.14 Billion worth of Shiba Coins to India's crypto relief funds positions him as a respected leader. 
Elon Musk: The Innovator and Market Shaper
Elon Musk, renowned for co-founding six pioneering companies including Tesla, SpaceX, and the Boring Company, possesses a multifaceted impact on diverse technological fronts.
Musk's influence extends beyond traditional tech spheres into the realm of cryptocurrencies. With a 21% stake in Tesla, Musk strategically pledged shares as collateral for loans, a display of wit and confidence in his ventures' success.
SpaceX's exponential growth, reaching a valuation of nearly $150 billion post a $750 million tender offer in June 2023, has made him a force to be reckoned with and a value to be held unto. He's a fascinating entrepreneur and has a thunder-like influence on the modern generation. 
In 2022, Musk's potential acquisition of X (formerly Twitter) for $44 billion in 2022 stirred both anticipation and legal friction. Despite the deal's closure in October 2022 after a brief tussle with Twitter, Musk's influence remains undeniably significant, hinting at potential innovative transformations in the social media landscape.
Musk's tweets have significantly affected cryptocurrency markets. His endorsement of Dogecoin in 2019 resulted in a remarkable 67% surge in its value, with just a single tweet " One word: Doge". Moreover, Musk's contemplation of building a blockchain-based social media network is an admirable feat, a great resource for Blockchain and Crypto space, even beyond the financial realms. 
Changpeng Zhao (CZ): CEO of Binance and Decentralized Finance Advocate
Changpeng Zhao, widely known as CZ, is the CEO of the world's largest cryptocurrency exchange, Binance. CZ has a real-time value of $10.2 Billion. 
His philosophy advocating decentralized finance(DeFi ) and the platform's evolution reflects CZ's commitment to revolutionizing traditional finance.
CZ's entrepreneurial acumen shined when Binance was successfully launched in 2017 via an initial coin offering, raising $15 million.
Binance's recent advancements, including the BNB (Build and Build) chain, affirm CZ's dedication to fostering user-centric developments.
Binance, at the moment, boasts over 128 million users engaging in trades, resulting in a collective daily transaction volume of $13.2  billion. Only last year, Binance handled about 60% of all transactions processed by a centralized exchange. 
Michael Saylor: Bitcoin Advocate and Entrepreneur Extraordinaire. 
Michael Saylor's impact on the cryptocurrency space stems from his role as CEO of MicroStrategy. Saylor made headlines by directing the company to allocate part of its profits into Bitcoin, with the firm holding over 130,000 Bitcoins as of September 2022. His bullish stance on Bitcoin as a store of value significantly raised institutional interest in crypto.
Despite the market's volatility affecting Bitcoin's value and Saylor's resignation as CEO during a turbulent period, his unwavering commitment to Bitcoin as a long-term investment vehicle remains a cornerstone of his influence.
Gary Gensler: SEC Chairman, Digital Finance Advocate
Gary Gensler, the Chair of the U.S. Securities and Exchange Commission (SEC) since February 2021, has inspired attention for his shifting views on cryptocurrencies. His trajectory reflects a stark change from his initial support and exploration of blockchain technology while teaching at MIT to a more stringent regulatory approach during his tenure at the SEC.
Initially inspired by the potential of blockchain and cryptocurrencies to revolutionize finance and promote economic inclusion, Gensler's early stance expressed interest in Satoshi Nakamoto's Bitcoin as a catalyst for change.
He acknowledged the potential of lowering costs and enhancing economic efficiency through blockchain's decentralized nature.
However, upon assuming the role at the SEC, Gensler's perspective pivoted. He has consistently labeled most cryptocurrencies as securities except Bitcoin, advocated for crypto exchanges' registration with the SEC, and criticized stablecoins, deeming them risky for the economy.
His evolving stance has transitioned from initial enthusiasm for blockchain's potential to a stringent regulatory approach, causing friction and raising concerns within the crypto sphere.
Cathie Wood: ARK Invest CEO, Innovation Evangelist
As the founder and CEO  of ARK Invest, Wood has amassed nearly $24 billion in assets under management, showcasing an average annual return of close to 45% over the past five years through her flagship Ark Innovation Fund.
Cathie is known for her gigantic investments and unyielding optimism, at the forefront of a financial revolution, placing substantial bets on Bitcoin and the convergence of artificial intelligence (AI).
In her recent insights shared in a publication,  Wood emphasizes the intersection of Bitcoin and AI, foreseeing a transformative synergy between the two technologies. Her firm is committed to understanding the significance of AI within investment strategies, evident through their investments in various AI-related stocks and pursuit of a Bitcoin exchange-traded fund (ETF).
Her foresight into the potential of Bitcoin, with predictions reaching $600,000 by 2026 and $1 million by 2030, has challenged conventional investment norms and widened the perspective of professional investors on the potential of cryptocurrencies.
Ben Armstrong (BitBoy Crypto): Cryptocurrency Analyst and Educator.
Ben Armstrong's impactful presence on YouTube, X(formerly Twitter), and Instagram as BitBoy Crypto, with millions of subscribers and followers, emphasizes his role as a prominent crypto analyst and educator. His platform provides valuable insights into emerging trends, new investment opportunities, and developments in the crypto space.
Armstrong's commitment to informing and educating his vast audience solidifies his position as a trusted source of crypto-related information and analysis.
Armstrong's platform serves as an accessible resource for crypto enthusiasts, offering insights and analysis that aid individuals in making informed decisions in the ever-evolving crypto market.
However, recently Ben have been having some public problem with some erratic public behaviors that has put a question mark on his work and his current mental state. 
Gavin Wood: Blockchain Innovator and Decentralized Visionary
As an acclaimed computer scientist and polymath, Wood's journey commenced with an insatiable curiosity and natural problem-solving inclination.
His academic years at the University of York, where he pursued Computer Science, showcased an exceptional aptitude for complex computational algorithms and innovative software solutions.
Wood's pinnacle moment arrived in 2013 when he co-founded Ethereum, a project aimed at redefining blockchain technology beyond digital currency. Serving as Ethereum's Chief Technology Officer, he was instrumental in developing Ethereum's primary language, Solidity, and authored the Ethereum Yellow Paper, setting new standards in blockchain protocol documentation.
His visionary leadership and technical prowess were again evident with the inception of Polkadot in 2016. Wood founded Parity Technologies to drive Polkadot's development, aiming to address interoperability and scalability concerns in blockchain technology. Polkadot's innovative architecture allows 
Senator Cynthia Lummis: Blockchain Champion, U.S. lawmaker. 
Cynthia Lummis, a Republican from Wyoming, has emerged as one of the most powerful advocates for cryptocurrency in the United States Congress. She proudly refers to Bitcoin as "freedom money" and holds a substantial amount herself, emphasizing its potential as a tool for financial liberty across different ideological spectrums.
Lummis' passionate advocacy for digital currency is reflected in her efforts to shape the regulatory landscape for the $2 trillion cryptocurrency industry. She aims to lead the discussion on regulating digital assets, pushing for clear and comprehensive legislation through her position in the Senate.
Her commitment to overseeing the cryptocurrency sector was evident when she co-sponsored a bill with Senator Kirsten Gillibrand, focusing on regulatory clarity for digital assets.
Despite facing obstacles such as bills not progressing past the committee stage, Lummis remains a vocal advocate for allowing individuals to utilize cryptocurrencies, even for retirement investments, stating the importance of personal financial freedom
Andreas M. Antonopoulos: Blockchain Educator and Advocate.
Andreas M. Antonopoulos has been crucial in demystifying blockchain technology. His extensive reach on platforms like X and YouTube, along with his knack for explaining intricate blockchain concepts, makes him an influential educator.
Antonopoulos became deeply involved with Bitcoin after encountering the cryptocurrency's white paper in 2011, leveraging his background in computer science and networks to comprehend its revolutionary potential.
He is celebrated for his educational contributions, including seminal books like 'Mastering Bitcoin', a detailed explanation of everything Bitcoin.
While optimistic about Bitcoin's future, Antonopoulos remains pragmatic about challenges, stressing the importance of continued education about the complexities of this technology.
Antonopoulos's global conference talks have been instrumental in expanding cryptocurrency knowledge. 
Conclusion: 
Now that we've met these incredible 10 personalities transforming the crypto landscape and shaping the industry as a whole, think about what's possible when we dream big. The crypto space isn't limited to a select few; it's an open playground for those daring enough to explore.
Emulate these people and their brave spirit, embrace innovation, and be a force in your chosen area of this digital world and its technologies.