Marketing agencies are a dime a dozen. They're all claiming to be the best, the most creative, and the most effective. So how do you stand out from the competition? The answer is simple:  get listed on the best marketing agency directories. This will not only help you get more exposure, but it will also help you build credibility and trust with potential clients. In this blog post, we will share with you the five best marketing agency directories that you should be listed on. We'll also give you a few tips on how to make the most of each directory.
DesignRush is one of the best marketing agency listing directories. They have a comprehensive B2B marketplace connecting brands with the best full-service marketing agencies. Their platform ranks agencies by expertise, location, size, and reviews. Every agency strives to generate valuable leads that transform into successful projects. DesignRush places leading agencies in front of thousands of decision-makers who are searching for a professional partnership each day, helping them generate more brand visibility & site visits.
DesignRush's agency listing directory features over 4,000 top marketing firms from around the globe. Agencies can get listed for free by submitting their website and contact information. They also offer paid listings which include additional features such as enhanced visibility, custom branding, and a featured listing on DesignRush's homepage.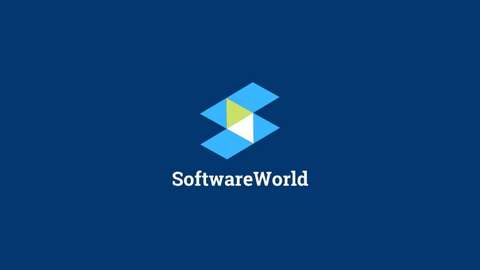 SoftwareWorld is another big name in the industry, offering a simple and effective online directory for marketing agencies. It features over 8,000 agencies in its database, making it a great resource for anyone looking for a new agency or trying to find more information on a specific agency.
The directory is easy to use and browse, and you can search for agencies by location, size, or services offered. Agency profiles include basic information such as contact details, website links, and social media links, as well as a description of the agency's services.
If you're looking for a comprehensive directory of marketing agencies, SoftwareWorld is a great option to get listed on.
Convurt is becoming the leading marketplace for digital agencies mostly due to the suite of tools that are offered to fuel partner agency growth. Convurt is a local-first marketplace, on a global scale.  Convurt is silently rolling out artificial intelligence tools as it prepares for its official launch. Some of the tools that are currently available are a blog research tool using natural language processing to analyze hundreds of top-ranking posts for a query, and give specific criteria on how to write a post to outrank them.  Convurt also has tools to help agencies create social media posts, research social media hashtags, write comprehensive blog posts in minutes, create AI generated graphics, generate product names, and many more.
In addition, Convert offers a job board with advanced matching algorithms to help partner agencies find and recruit top talent.  So yes, Convurt is a directory to find the top ranking agencies around the World and in your neighborhood, but under the hood, Convurt is offering the tools to make sure those agencies remain the top agencies!
With its ever-growing network of the world's leading digital service providers, TDA is one of the leading authority sites for digital marketing and is trusted by decision-makers around the world. Their mission is to create a community for digital agencies and companies to showcase their services and skills on equal terms. A business's size or location should never be a barrier to forging successful business partnerships. In addition, they offer an extensive resource for information and learning with in-depth coverage of key business topics and the latest digital trends. By offering listed agencies a platform where they could write and publish their content, they created a wealth of knowledge that is worth checking out.
If you are looking for listing your business, you can't sleep on this one.
DAN or 'Digital Agency Network' provides online platforms, industry knowledge, and various tools to support digital marketing agencies and marketers on their journey to growth. DAN's mission is to enable the global community of digital marketers to succeed online and support the digital marketing industry by enhancing the intelligence, expertise, reach, and effectiveness of digital agencies, companies, and individual marketers through online platforms, consultancy, events, and training. Agencies looking to gain more traffic can get featured on top of their city directories. Each month, DAN highlights "Agencies of the Month" from 7 different regions where member agencies are located. They also allow agencies to highlight their expertise and raise awareness for their products and services.
By listing with DAN,  you list your agency among the leaders of the industry, where you can promote your work, create original content, find new team members, and keep up with digital marketing events.
Verdict
As an agency or business that is looking to grow, if you are not listed on all these 5 agency directories, you are most definitely missing out on a lot of growth and potential clients. Reach out to them and get listed now.